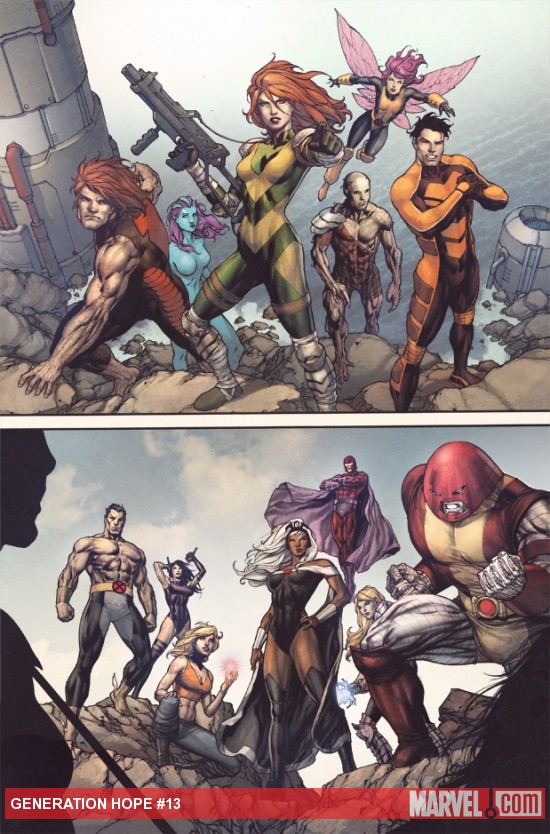 (I tried to talk about different things different places, I promise.)
A quick collection of the latest interviews on GENERATION HOPE, CAPTAIN AMERICA & BUCKY, ASTONISHING X-MEN, and even some stuff about theater, comedy, and where the hell I came from!
Probably the most quickly comprehensive interview I've done is on Comic Vine.  And it's on a website that runs its own comics wiki that I use RELIGIOUSLY!
A dedicated chat about ASTONISHING X-MEN #43 with Newsarama!  Hilariously, this was going to be part of a comprehensive interview, but the writer and I really got chatty – so they broke it up into a couple pieces 🙂  PS – Astonishing is OUT NOW!
Newsarama part 2: GENERATION HOPE!  More than any interview, this is where I talk about the thought process behind some of the scripts and choices.
Why read?  Watch and listen to a video interview!  We talk a bit more about how comedy and theater lead me into comics.
Believe it or not, I think there might still be some more stuff coming.
*   *   *   *   *
Also, CBR (ComicBookResources.com) gave my Astonishing X-Men issue 4/5 stars!  You can read it all here but the real take away is – YOU SHOULD BUY A COPY!  At your local comic book store 🙂
❤ You.